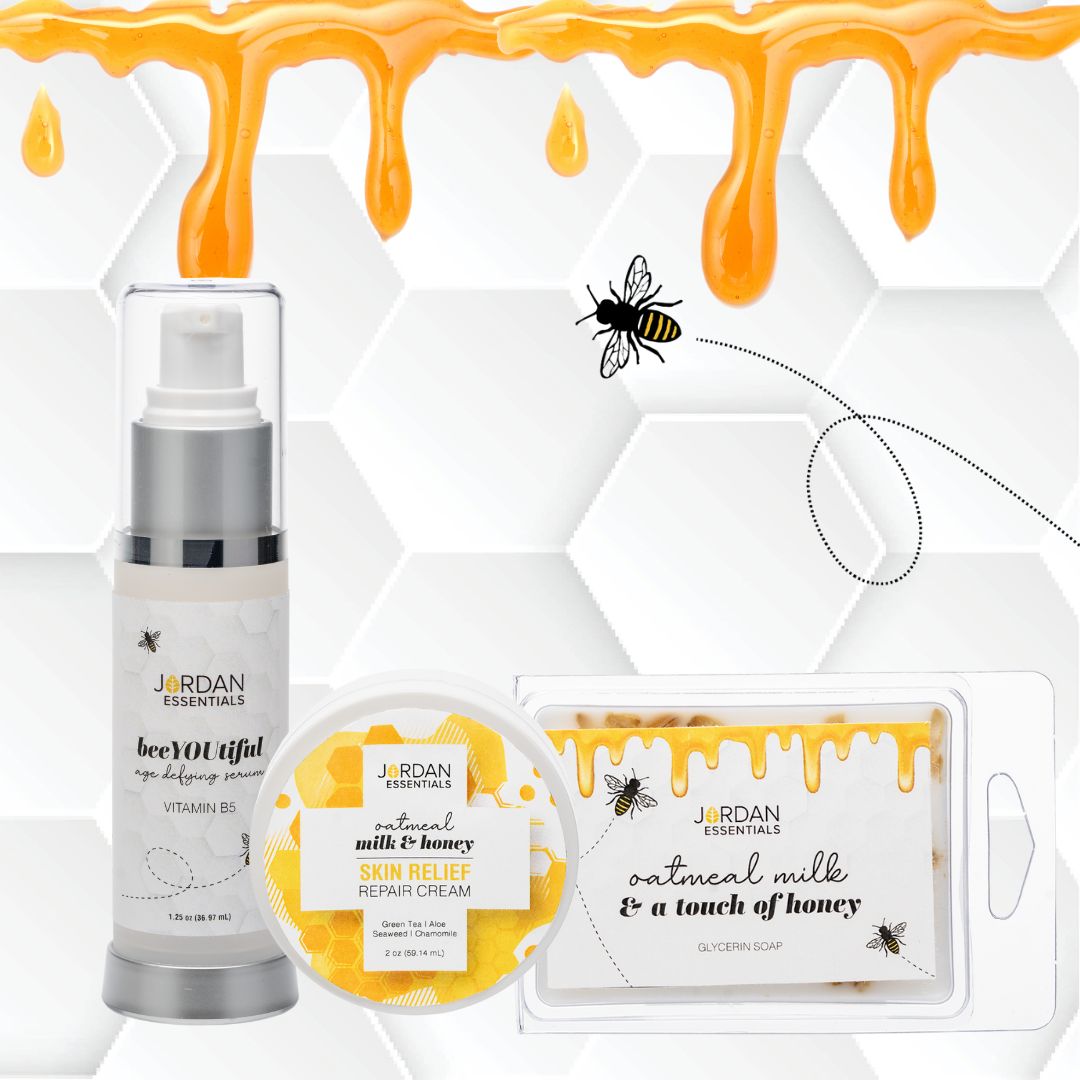 Nourishing Your Skin Naturally: The Power of Ingredients and Vitamins
Let's dive into a significant trend that's gaining traction in the world of skincare – the growing preference for natural ingredients and vitamins to give our skin the care it deserves. It's a shift from synthetic chemicals to the inherent goodness of nature, and the benefits are hard to ignore. People everywhere are recognizing the potential of these natural elements to achieve healthier, more vibrant skin.
Why is this movement gaining momentum? Well, think about it like this: the Earth has been a treasure trove of beneficial ingredients for centuries. We're talking about stuff that's been tried, tested, and proven over time to work wonders for the skin. From soothing Aloe Vera to antioxidant-packed Honey, these natural ingredients are like the unsung heroes of skincare, ready to step up and enhance your skin's well-being.
The real beauty of using natural ingredients is that it's not just about aesthetics. It's about giving your skin a dose of genuine care and nourishment. Instead of subjecting your skin to harsh chemicals, you're treating it to a natural spa-like experience. You're giving it a chance to thrive in an environment that it recognizes and resonates with.
Let's delve into the specifics of how you can elevate your skincare routine with three remarkable products infused with the goodness of nature.
First up, the Oatmeal Milk & a Touch of Honey Glycerin Soap. It's packed with antioxidants from real Honey to give your skin a healthy boost. Antioxidants = anti-aging agents! Glycerin soaps are renowned for their ability to maintain skin moisture, leaving your skin soft and supple. Whether you're using it in the shower or at the sink, this gentle soap will pamper your skin with the goodness of natural ingredients. And let's not forget the fragrance…it's warm and welcoming, like your favorite place to sit and relax. Phthalate-free of course.
Next on the list is the beeYOUtiful Age Defying Serum with Vitamin B5. This serum isn't just about cute packaging, although let's face it…the container is CUTE! It's about delivering the goods. Vitamin B5 isn't just a buzzword – it's a powerhouse that revitalizes your skin, adding a touch of radiance and helping to reduce signs of aging. This is a product that means business when it comes to giving your skin a fresh lease on life.
Lastly, let's discuss the Oatmeal Milk & Honey Skin Relief. This isn't a lotion for show; it's a solution for multiple skin concerns. Superpowered with ingredients like Shea Butter, Green Tea, Aloe, Chamomile, and Seaweed, this lotion is like a multitasking workhorse that works hard to help skin reduce inflammation and irritation. Dry skin, bug bites, sunburn – it's all taken care of with this versatile, must-have in your medicine cabinet lotion.
All three products above can only be found in the August beeYOUtiful Joyful Jordan Box.
So, why should you care about incorporating natural ingredients into your skincare routine? Because it's about making a conscious choice for your skin's health and vitality. It's about moving away from artificial solutions and embracing the richness of nature. By doing so, you're not just investing in skincare – you're investing in your overall well-being.
Get ready to experience the benefits firsthand – from healthier skin to increased confidence. This isn't about fluff; it's about practical self-care. So, go ahead and give your skin the respect it deserves. Embrace the potential of natural ingredients and vitamins and revel in the transformation. Your skin will thank you for it!