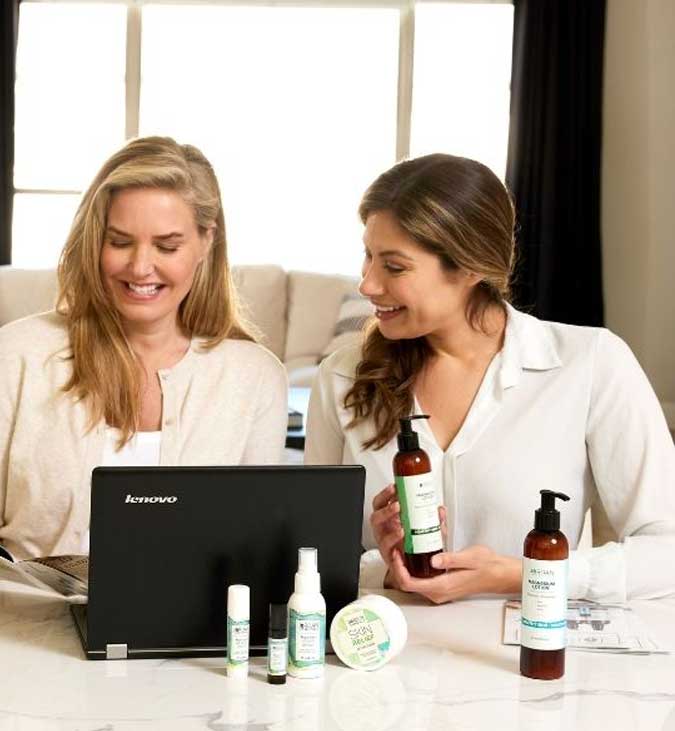 Hosting is Magnificent!
Sample | Share | Shop
Love spending time with friends?
Hosting a Jordan Essentials party is a fun way to gather and share ways to Magnify your life. We make if fun and easy - and you get the rewards!
See, touch, and learn!
An in-person party is a hands-on experience where friends feel the difference healthy body care makes. It's fun to try before you buy.
Near or Far!
Hosting online from your virtual living room brings friends together from everywhere, and inspires healthy product choices while staying home.
Party for the Perks!
We LOVE our Hosts & reward you generiously for inviting your friends & family to shop with Jordan Essentials. Here are some of the perks you can enjoy as a host.
Ask your JE Consultant for our complete Host Plan or Click Here »
$20 in FREE products
Start earning rewards with
3 purchasing guests.
$30 in FREE products
Plus 1 half price item.

$40 in FREE products
Plus 1 half price item.
FREE Shipping for Hosts
$50 in FREE products
Plus 2 half price items.
FREE Shipping for Hosts
Monthly Host Special for $5
$60 in FREE products
Plus 2 half price items.
FREE Shipping for Hosts
Monthly Host Special for $5
$75 in FREE products
Plus 2 half price items.
FREE Shipping for Hosts
Monthly Host Special for $5
$90 in FREE products
Plus 2 half price items.
FREE Shipping for Hosts
FREE Monthly Host Special
$100 in FREE products
Plus 3 half price items.
FREE Shipping for Hosts
FREE Monthly Host Special
$150 in FREE products
Plus 4 half price items.
FREE Shipping for Hosts
FREE Monthly Host Special
Host Testimonials
It was at a friend's party that I learned about Jordan Essentials and fell in love with their healthy products. I was happy to host and share my love of JE with my friends. Always new products and information, extras like games and prizes, and earning FREE PRODUCTS too!! What's not to love? Plus, JE stands behind their products, and their customer service, before AND after the sale, is wonderful! Christine
I have hosted parties for JE in my home/backyard and virtual! Both ways are amazing. I personally like in person because you get to touch, smell, and see the product. Both ways are made so easy, because of my best friend who shares the JE products does all the work for you. These items are truly amazing. Kayla
Check Out This Month's Host Special ⇢